Kuwait's Emir Sheikh Al Ahmed Al Sabah dies at 91, half brother to take over duties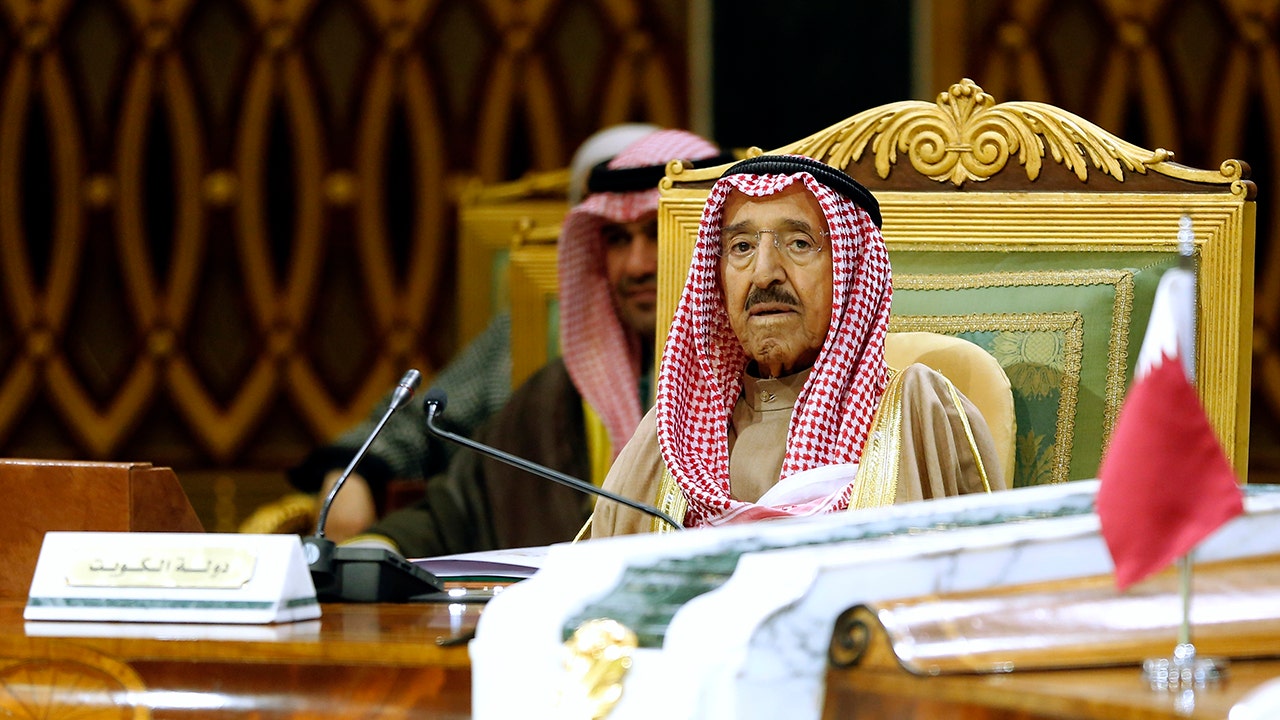 Kuwait's Emir, Sheikh Sabah Al Ahmed Al Sabah, has died at the age of 91, state media reported Tuesday morning.
He is expected to be succeeded by this 83-year-old half-brother and crown prince Sheikh Nawaf Al Ahmed.
Sabah has ruled the oil-rich Gulf Arab state since 2006 and has overseen its foreign policy for more than five decades.
Dubbed the "dean of Arab diplomacy," Sabah had also worked to restore relations with states that backed Iraq during the 1990-1991 Gulf War – when Kuwait was invaded by Iraqi forces. The emir was also the go-to mediator in regional disputes, most recently between Saudi Arabia, its allies, and Qatar.
Under Sabah's leadership, Kuwait also steered clear of Syria's civil war. Instead, Kuwait hosted several donor conferences and provided humanitarian aid to Syria.
CLICK HERE FOR THE FOX NEWS APP
In July, Sabah was flown to the United States for medical treatment following an unspecified surgery in Kuwait.
This is breaking news. Please check back for updates.