President Trump leads Facebook ad spending in Arizona
President Trump has spent more money on Facebook advertising in Arizona and other parts of the Sun Belt than any other candidate, campaign or business.
According to a report from New York University's Tandon School of Engineering, the president's reelection campaign has poured $3.2 million into Facebook ads in the state since July 1.
THE WHAT-IFS OF TRUMP'S INFECTION
The figure is more than the amount spent during the same period by Democratic challenger Joe Biden, whose $2.5 million in Facebook advertising makes him the second-highest spender.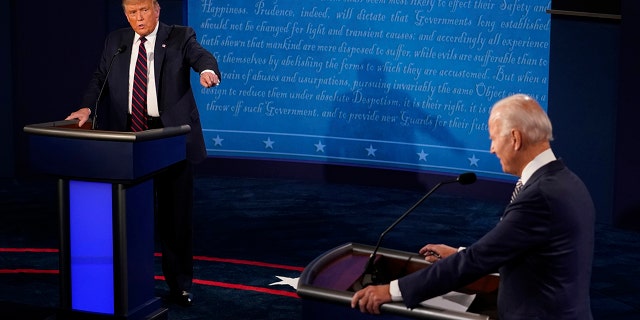 The NYU Tandon Online Transparency Project, which monitors online ad-spending, was built by computer science and engineering teacher Damon McCoy and doctoral student Laura Edelson.
Nationally, the president has invested $59 million in Facebook ads since July, while Biden has spent $39 million.
It is unclear whether the campaign will continue to do so as the president is treated for COVID-19 at Walter Reed National Military Medical Center.
The researchers also found that Arizona Democratic Senate candidate Mark Kelly has spent $906,700 on Facebook ads in the Copper State since July. Kelly spent more than $2.2 million nationally.
The former astronaut is the third-highest political ad spender in Arizona. His opponent, incumbent Republican Sen. Martha McSally, has spent a fraction of that amount at just over $281,700.
CLICK HERE FOR THE FOX NEWS APP
As the Biden campaign has ramped up digital and television ad spending – even following the first presidential debate this week – the Trump campaign has attempted to parry, buying out critical space on YouTube's homepage.
The campaign has plowed more than $170 million into Facebook and Google since 2019, according to The Hill.